Varicose veins are often seen as mostly a cosmetic issue, but they can come with a whole slew of other problems. As the weather gets colder, here at Feet First Foot Care Specialists we see an increase in the number of patients who are dealing with varicose vein issues. There are plenty of myths that prevent patients from seeking varicose vein treatment when they should. That's why we put together these facts about varicose veins.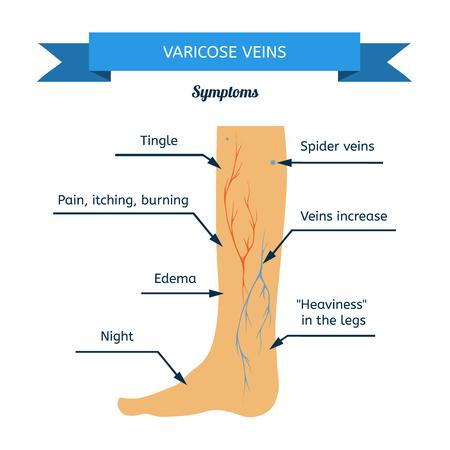 What causes varicose veins?
When blood leaks from a weakened valve and pools, it causes a vein to swell. If you're someone who is on your feet all day, gravity can play a part in exacerbating it. This is because it strains your veins to pump blood up to the heart from your legs and feet.
Myth #1: Varicose veins never hurt.
Many of our patients with varicose veins do not experience any uncomfortable symptoms, but for a lot of people these veins can cause:
Pain
Aches
A tired or heavy sensation in your legs
Dry and itchy skin surrounding the varicose vein
These are the symptoms that most often bring patients in to see a podiatrist. Dryness caused by cooler weather or pain caused by long hours on your feet can make these symptoms even worse.
Myth #2: Varicose veins are just a cosmetic issue; they're not actually harmful.
While it's true that varicose veins are completely harmless for most people, they can often signal a circulation or blood flow issue in the body. Diabetes and other diseases often have associated circulatory issues that can present as varicose veins. A foot doctor can help examine your varicose veins and see if there is a link to a more serious medical issue.
Myth #3: You can't treat varicose veins.
There are actually a number of ways you can relieve the symptoms of varicose veins. Try some of the following:
Avoid wearing tight socks or stockings.
Change your position frequently – go from sitting to standing a couple times a day; take walks or sitting breaks.
Exercise regularly to improve circulation and maintain a healthy weight.
In severe cases, a minor surgical procedure can help to eliminate a varicose vein.
If varicose veins are vexing you, make an appointment today at Feet First Foot Care Specialists! Dr. Adam Mucinskas keeps up to date on all the latest podiatric health issues and utilizes state-of-the-art diagnostic and treatment techniques. Please give us a call today to schedule an appointment at our conveniently located office in the Cromwell, Connecticut area: (860) 632-5499.