We brush our teeth and hair and wash our face, but our feet are most often neglected for the foundation of our body. Even though our feet are usually hidden and enclosed in shoes, they play a vital role in our well-being. Maintaining a healthy diet and simple foot care routine can improve a person's life by enabling them to continue functioning in a lively matter. Below you will find podiatrist-recommended foot care routines for each day and each week (when you have a little extra time).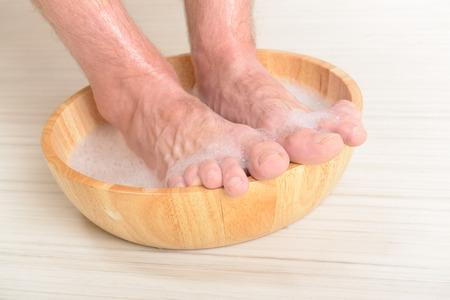 Daily Foot Care Routine
Wash Feet Thoroughly. Use warm water and soap. Enjoy this time and give yourself an added mini foot massage!
Exfoliate. It is an important step that is often left out. Exfoliating feet daily has the added benefits of softer, healthier feet. While also cleaning out clogged pores and reducing the risk of calluses and/or fungal infection. Try using a pumice stone or exfoliating cloth.
Dry Feet Thoroughly. It will ensure that all the moisture is removed from your feet. It is crucial for the next step.
Use Lotion. There are so many lotions on the market. Whatever you fancy, you can probably find it. Bonus: Give yourself an extra minute foot rub to make sure the lotion is well absorbed.
Weekly Foot Care Routine
Once a week, treat yourself to an at-home foot soak! Epsom salt is known to detoxify and soften the skin. The acid from the lemon juice helps to remove dead skin. Plus, it smells amazing!
Foot Soak Ingredients
1 Lemon (Juice and Peel)
2 tablespoons (White or Apple Cider) Vinegar
3 cups Epsom Salt
Foot Soak Instructions
Add lemon juice, vinegar, and Epsom salt to a tub of warm water.
Use the insides of the lemon to clean the feet.
Soak feet for 10-15 minutes.
Finish out with your daily foot care routine!
When To See a Podiatrist
If you or a loved one are experiencing discomfort or notice any physical changes in your lower extremities, it is best to contact a podiatrist for further support. Contact our Middlesex County office at (860)-632-5499  to schedule an appointment with our board-certified podiatrist Dr. Adam Mucinskas.