Just because school's out doesn't mean the learning has to stop! At Feet First Foot Care Specialists, we think feet are pretty amazing. After you read all these fun facts, we're sure you'll agree.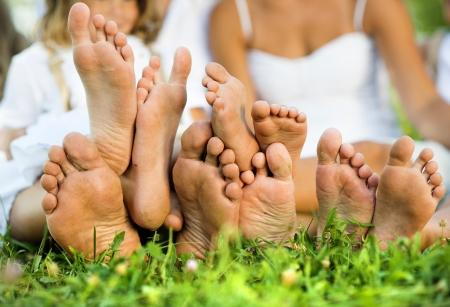 The foot and ankle is a complex mechanical structure made up of 26 bones, 33 joints and over 100 muscles, tendons and ligaments.
The average person takes 8,000-10,000 steps each day. That adds up to approximately 115,000 miles in a typical lifetime—the equivalent to circling the globe more than four times!
Your feet have about 250,000 sweat glands which produce up to half a pint of perspiration each day.
There are approximately 8,000 nerves in the feet—that's more per square centimeter than any place else on your body.
Toenails grow more slowly than fingernails—approximately 1 mm per month. It takes 5-6 months to grow an entirely new toenail.
In an average day of walking, your feet experience forces totaling hundreds of tons—the equivalent of a fully-loaded cement truck.
Women experience foot problems four times more often than men. This is largely attributed to shoe choice. High heels and toes with pointy, narrow toe boxes cause multiple foot issues.
Babies' feet grow rapidly. By age one, most have reached nearly have of their adult size.
Rarely are two feet on a person the same size.
Feet are largest at the end of the day.
As incredible as our feet and ankles are, they do get injured and develop painful medical conditions. In fact, it's estimated that 75% of Americans will experience foot pain at some point during their lifetime. That's why we're here. Be sure to contact our Cromwell office at (860) 632-5499 and have our podiatrist, Dr. Adam Mucinskas, examine your feet if you are having any pain or have uncomfortable symptoms in your feet or ankles.