At Feet First Foot Care Specialists we know that during hot summer days and heatwaves, many of our Middlesex County patients complain that their feet swell. It is not unusual and generally not harmful, but it can be uncomfortable and even painful.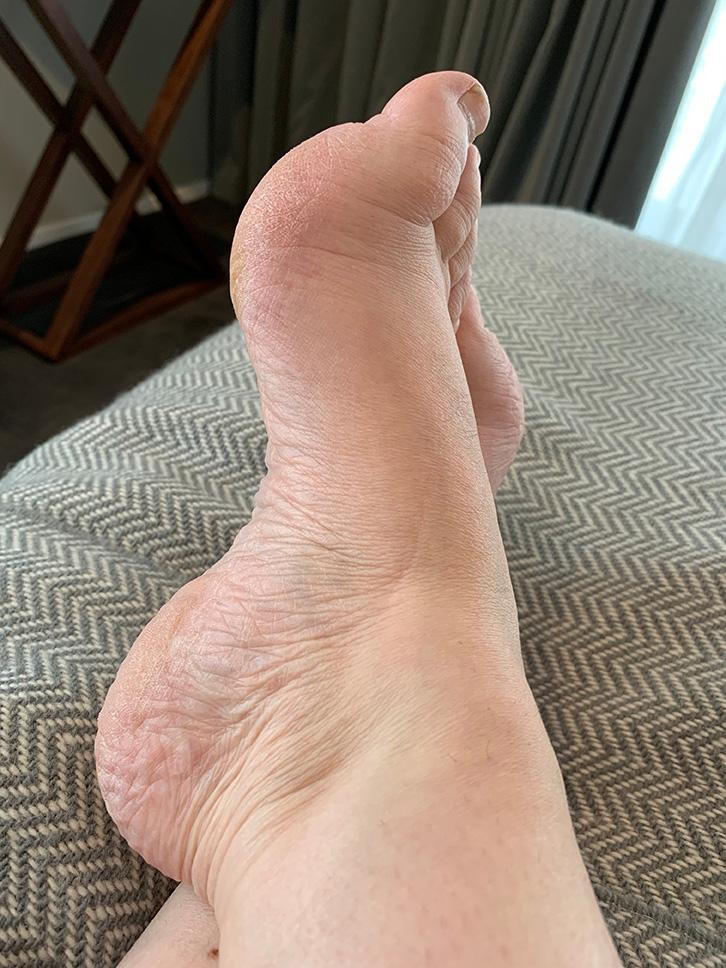 Below are 4 tips for relieving the common summer problem of swelling feet:
1. Wear shoes that are the correct size
If your shoes are even a little tight, swelling is going to make your feet very uncomfortable. Remember your shoe size can increase as you age. If this is a consistent problem, you may want to consider getting your feet professionally measured and consider buying a larger or wider shoe. Sandals and open styles may give feet more breathing space, but make sure the shoes you choose still have good arch support.
2. Put your feet up
Swelling occurs because fluid pools in your ankles and feet thanks to gravity. Periodically putting your feet up during the day (and especially at the end of the day) helps relieve pressure and allows fluid to leave your lower extremities.
3. Stay hydrated
While it may seem counterintuitive, drinking more water can reduce swelling. When you're dehydrated, your body retains fluid. Drinking more can help flush excess fluid from your body.
4. Run errands early in the day
Feet tend to swell and increase in size as the day goes on. For this reason, it may be more comfortable to do the shopping and other tasks that involve long periods of walking during the morning hours.
In some instances, swelling in your lower legs, feet, and ankles can be a sign of a serious medical condition such as hypertension, heart, or kidney disease. If your swelling seems continuous and is not relieved by the simple solutions above, make an appointment at our Cromwell office by calling 860-632-5499 so that our podiatrist, Dr. Adam Mucinskas, can perform a complete podiatric examination and determine if a more serious issue exists.